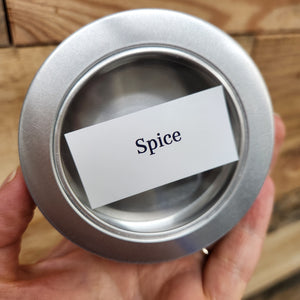 65 gr
Mainly used as a natural food coloring and for its flavor profile.

For example, this natural food additive is present in various industrial foods, such as cheeses, butter, margarine, custards, cakes, and baked products.
In many areas of the world, annatto seeds are ground up into a paste or powder and combined with other spices or seeds in various dishes. As such, it's an important ingredient in cochinita pibil, a traditional Mexican slow-roasted pork dish.
Compared with artificial food colorings, annatto offers antioxidants and has other benefits.
A vibrant, red-orange condiment that is typically used to naturally color foods, these ground seeds have a mild, peppery aroma with notes of nutmeg and a sweet and nutty taste. Commonly used to form a paste in traditional Latin American, Jamaican and Filipino cuisine, it's a terrific way to add color and flavour to rice, beans, meat, soups and sauces.