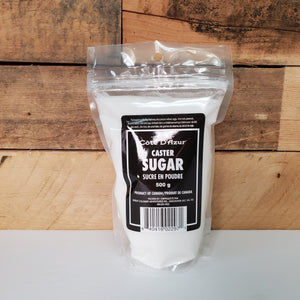 500gr
Caster Sugar is perfect for baking, blending easily to ensure smooth results. Its superfine crystals blend into the mixture produce and guarantee great results every time.
- Ideal for meringues, puddings and sponges.
- Convenient resealable zip bag.
Packed in a facility that packs items that may contain soy, wheat, tree nuts, peanuts, sesame, milk and eggs. Emballé dans un établissement qui emballe des articles qui peuvent contenir du soja, du blé, des noix, des arachides, du sésame, du lait et des oeufs.