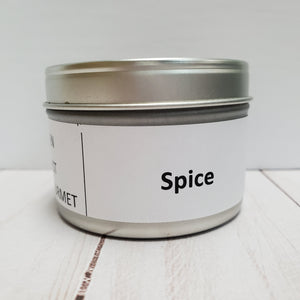 30 gr  
Ingredients: sea salt, lion's mane mushroom, maitake, shiitake, garlic, tomato, porcini, champignon, onion, red miso (soybeans, rice, water, sea salt, koji), Mexican chilli powder (chili, salt, red pepper, herbs, spices). Contains: Soy
Commonly referred to as 'the fifth-taste', umami can be undescribable. Neither sweet, salty, bitter or sour, umami is a flavour unto itself and this Umami Dust is a must-have ingredient when seasoning your favorite dishes. Add it to anything from burgers to eggs, meats or sauces for an added depth of flavour that is sure to take your recipe to an entirely new level.
UNIQUE TASTE - Umami or monosodium glutamate comes with a taste that is one of a kind. It can be sweet, sour, salty, and bitter, all at the same time! This pack of Umami dust comes with a meaty flavour that instantly makes your food taste heavenly!

PERFECT SEASONING FOR MULTIPLE DISHES - Let's get real– this Umami seasoning can amplify the taste of almost every dish you can think of. Whether it's your favorite burger, salad, meat, sandwich, or anything else, a sprinkle of Umami makes everything rich and flavourful.

INGREDIENTS - The inexplicable flavour of Umami is derived from a wide range of ingredients. They include sea salt, lion's mane mushroom, maitake, shiitake, garlic, tomato, porcini, champignon, onion, red miso (soybeans, rice, water, sea salt, koji), Mexican chili powder (chili, salt, red pepper, herbs, spices), and soy.

PREMIUM QUALITY - Originating in Canada, this Umami dust seasoning is of 100% premium-quality, and safe for consumption.

VEGAN - The Yoshi Umami seasoning is compatible with all vegan and vegetarian recipes, making it one of the most versatile ingredients you can have in your kitchen.