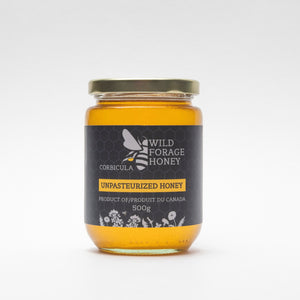 500 gr.
Our honey is collected from whatever flowers the bees choose throughout BC, leaving you with only the most nutritional properties, with an aroma and rich flavour that cannot be compared.
We thrive on bringing you authentic, minimally processed, diverse bee pollen products. Our bees are managed in the most sustainable way possible with consideration for both the honeybees themselves, and the local environment
Liquid, unpasteurized. Honey will start crystalizing over time, which is normal.