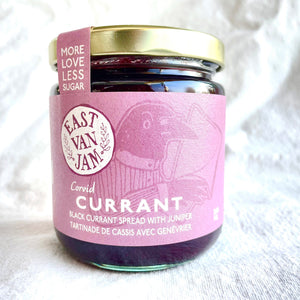 250ml. Vegan. Gf.
The ornery Corvid chooses his own flight path and he suffers no fools. His strong flavours collide to keep the weaker types at a wingspan.... ruddy Juniper undertones carry the bold, tart black currant aloft.
Ingredients:
Lake Country dark, sweet cherries
sparkling wine
organic cane sugar
pure lemon juice
pectin
pure vanilla extract
citric acid
Made in Burnaby, BC.