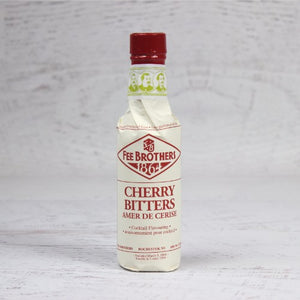 150 ml. Alcohol free bitter, suitable for alcohol free drinks! Vegan. GF.
Ingredients: water, glycerine, natural and artificial flavours, citric acid.
Bring out the cherry in your cocktail creations! Cherry Bitters has the luscious flavour of orchard ripe tart red cherries. They add depth and complexity to cocktails, stimulate the appetite in aperitifs, and are used as a digestive aid. Cherry Bitters is used by craft-cocktail mixers in classic drinks such as the Ben Franklin or a Manhattan, adds character to White Sangria or a Champagne Cocktail, can be added to fruit cordials, and is delicious in culinary preparations including ice cream and sorbet.