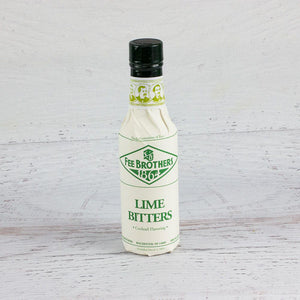 150 ml. Alcohol free bitter, suitable for alcohol free drinks! Vegan. GF.
Ingredients: water, glycerin, natural terpeneless lime flavor, natural flavors, natural extracts, citric acid and malic acid.
Intense citrus flavour with just a few drops. Lime Bitters is a non-alcoholic preparation made from lime oil and natural aromatics and has an intense citrus flavour. Use it to craft cocktails like a Gin and Tonic, Cucumber Gimlet, or Zombie. It's a refreshing addition to White Sangria, Mimosas, or sparkling wine. Use it to flavour fruit cordials or a fruit salad. Whisk into a citrus vinaigrette for a salad or add it to ice cream or sorbet.