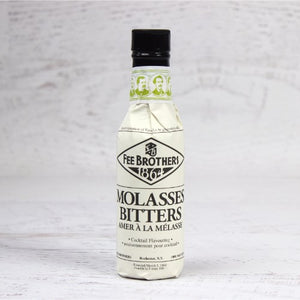 150 ml. Alcohol free bitter, suitable for alcohol free drinks! Vegan. GF.
Ingredients: water, glycerin, natural flavours, natural extracts, citric acid.
These are one of the most popular bitters in bars around the globe! Blackstrap is the darkest molasses left once all of the sugar has been extracted from the sugar cane. These bitters are a combination of robust molasses flavour, nutmeg and coffee to create a historical Caribbean taste. They are sweet, spicy and dry, almost similar to espresso bitters. Great for aged rums, bourbons and ryes.