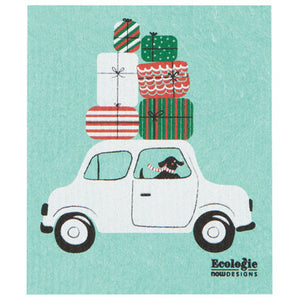 Say goodbye to smelly sponges and single-use towels for good. Swedish Dishcloths from Now Designs are perfect for washing dishes, wiping counters, cleaning appliances, mopping up spills and more!
Use sponge-cloths for 6+ months and then add to your home compost for Earth-friendly disposal.
Materials: Made from cotton and plant-based cellulose fibers, this 100% natural and compostable cloth is a must-have!

Made in Sweden