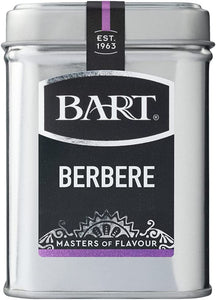 65 gr
A hot and fiery blend used in Ethiopian inspired cooking.
Flavour: hot, spicy, aromatic, clove.
Aroma: spicy, clove, aromatic.
Heat Level: hot.
Mix with lemon juice, olive oil and crushed garlic for a marinade for beef kebabs.
Ingredients
Chilli (30%), Salt, Black Pepper, Cumin (7%), Coriander Seed (7%), Fenugreek, Allspice, Cloves, Ginger, Cardamom, Nutmeg.
Storage information
Store in a cool, dark, dry place.